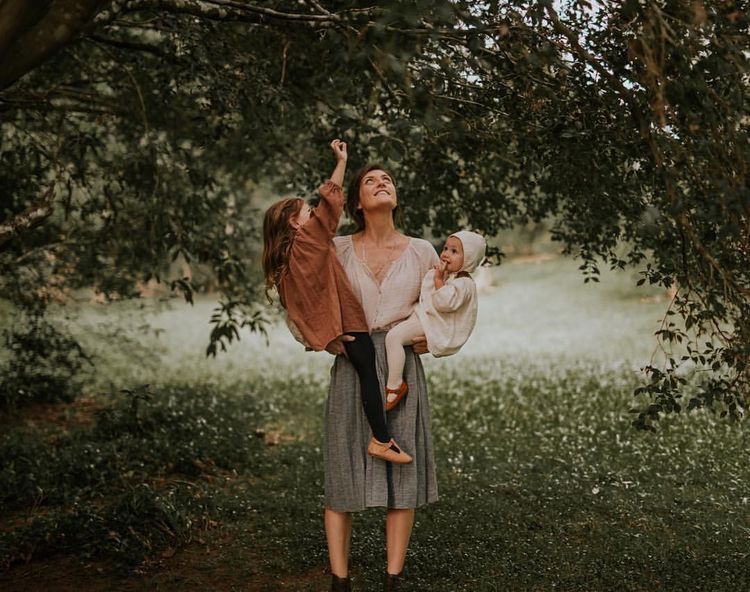 May 30th is the day of our darling moms (in France). Even if there is no date to offer them a nice gift and a lot of love, it is still an opportunity to prepare them personalized attention.
To help you choose, discover our ideas for embroidered gifts.
A shopping bag that will accompany her everywhere We created them to come with us to the market, to the beach, in town or for a long weekend. Our new customizable bags are made of linen, made by our seamstresses in our French workshop. Embroidery ideas: La Mamma, Lovely Mum, Mama forever. Or for those who like sobriety: her initials.
A Pochette to carry her products The pockets can be used as an 'extra toiletry bag' to slip in your little things for the day (or to travel light). Embroidery ideas: darling mom, beloved mom, for you, have a good trip <3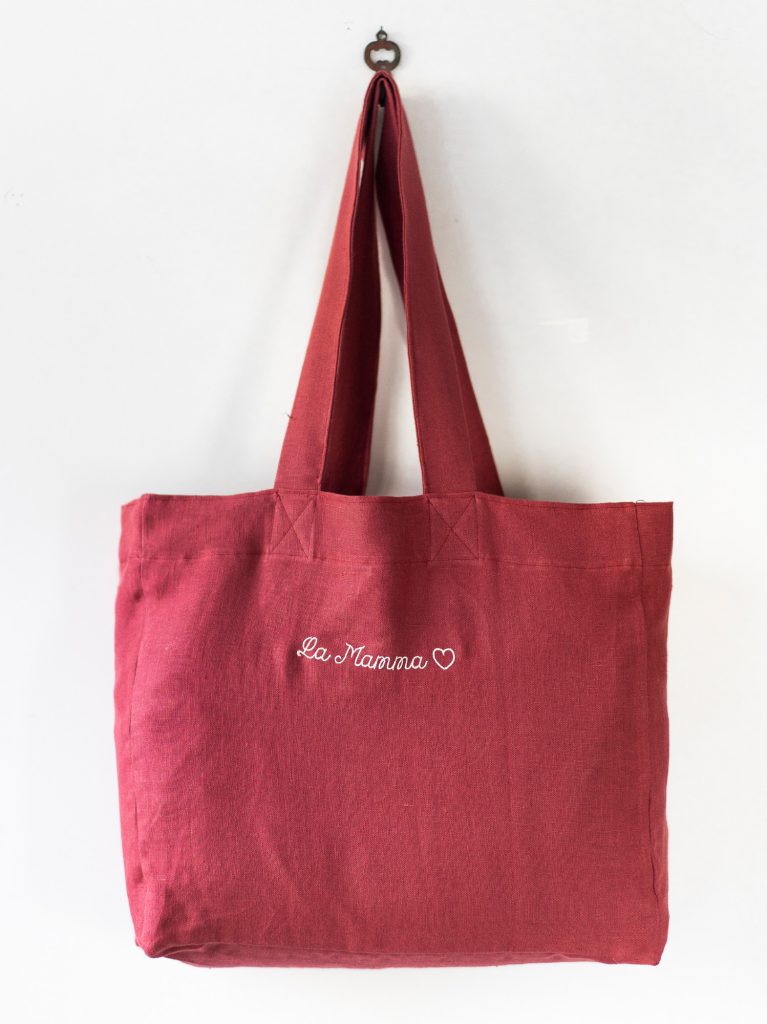 A bouquet of wildflowers Go to the florist to find seasonal flowers, to mix with olive or myrtle branches. A pretty bouquet of colorful and wild flowers!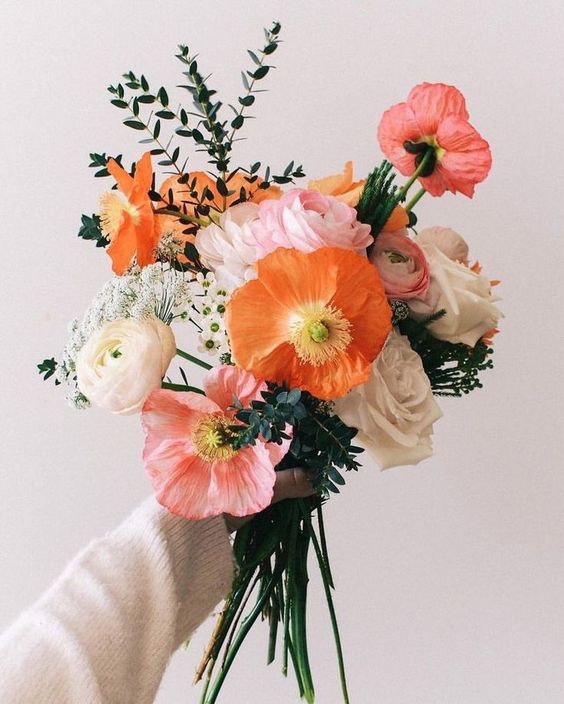 A set of embroidered napkins for her pretty tables A gift idea that can be used by the whole family: a set of embroidered napkins with all the first names: kids, grandchildren, best friends. Embroidery ideas: for a mum passionate about flowers, a set of napkins with 'Ancolie', 'Rose', 'Lilac', 'Jasmine', 'Anemone', 'Dahlia' embroidered on them which will be used for her meals in the garden .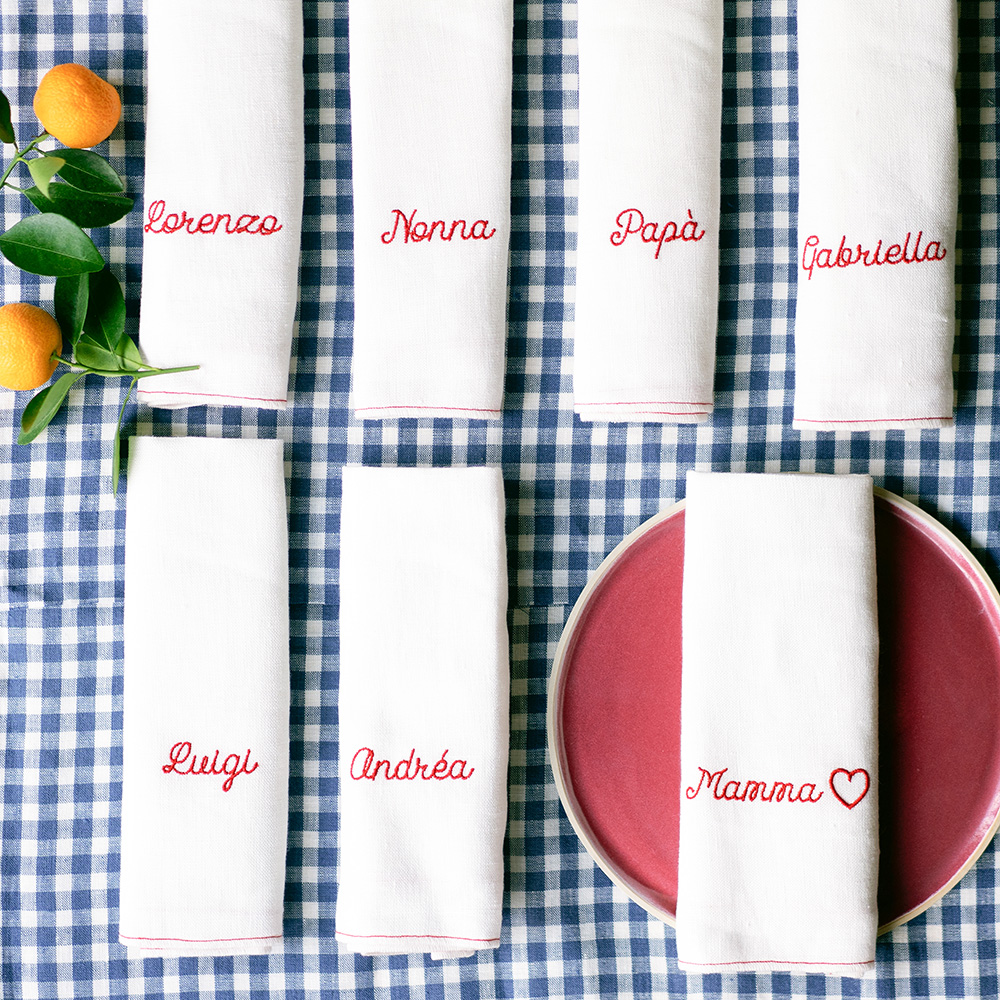 Tea towels for the holiday home Do you have a mum who loves colors? Offer her a set of linen tea towels in several colors, which will be used by everyone to simmer good little dishes in the kitchen. Embroidery ideas: Chez Maman, Maison Bonheur, Family first, Color Therapy, La régalade.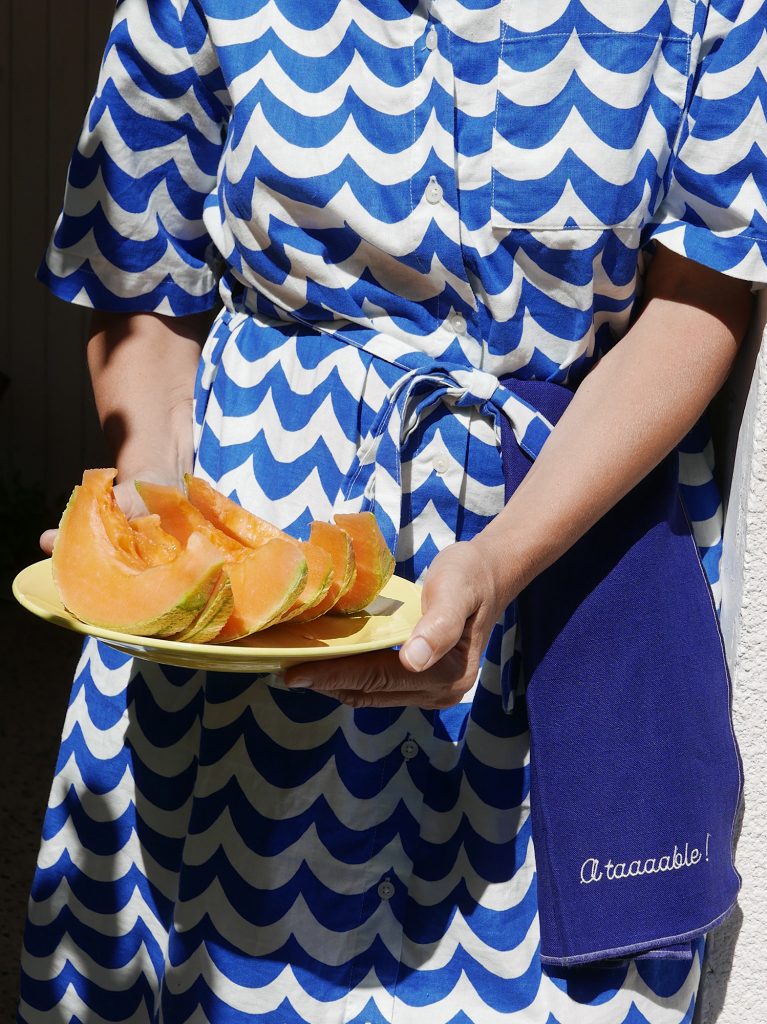 And above all, love and good times!
A nice lunch, a picnic or a dream dinner Set up a nice table, simmer some delicious dishes and invite your mom for a good shared time. This is an opportunity to put the small dishes in the big ones and have fun with a magical decoration.