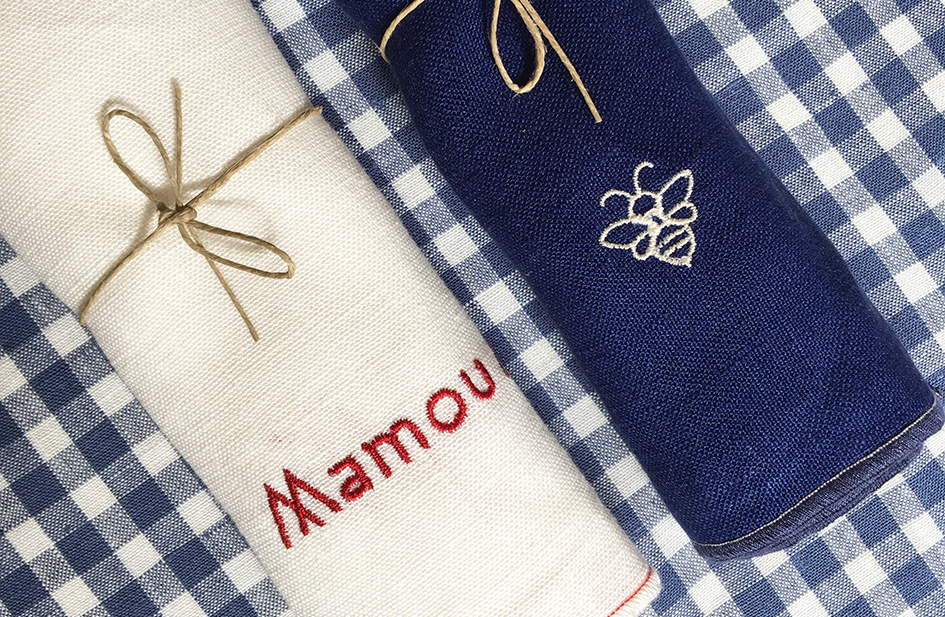 March 7 is Grandmother's Day, the opportunity to offer them a nice personalized gift. Grandma', Granny, Nonna, Dadik, Mamilo, Mamili, Grandma, and you what do you call her?
While waiting to find our darling grandmothers, here is a small list of ideas, to order to wish her a happy birthday.
1. A set of napkins with the names of all the grandchildren
For future good times shared at the table together, have all the family names embroidered on a set of napkins. Each holiday, everyone will have their personalized towel. A great way to send him lots of love from the whole family!
2. A personalized apron with his little name embroidered
Opt for a pretty 100% linen apron, with his little name embroidered on it. He will accompany him in the kitchen to simmer all the good little dishes.
3. Embroidered kitchen towels
Give her two colorful tea towels for his kitchen. Our tea towels are 100% linen, they exist in several colors and can be personalized.
4. A pretty pocket to store all your belongings
If you have a grandmother who is a bit airheaded, choose for her a pouch embroidered with her name in which she can slip her glasses, her mask and some pens!