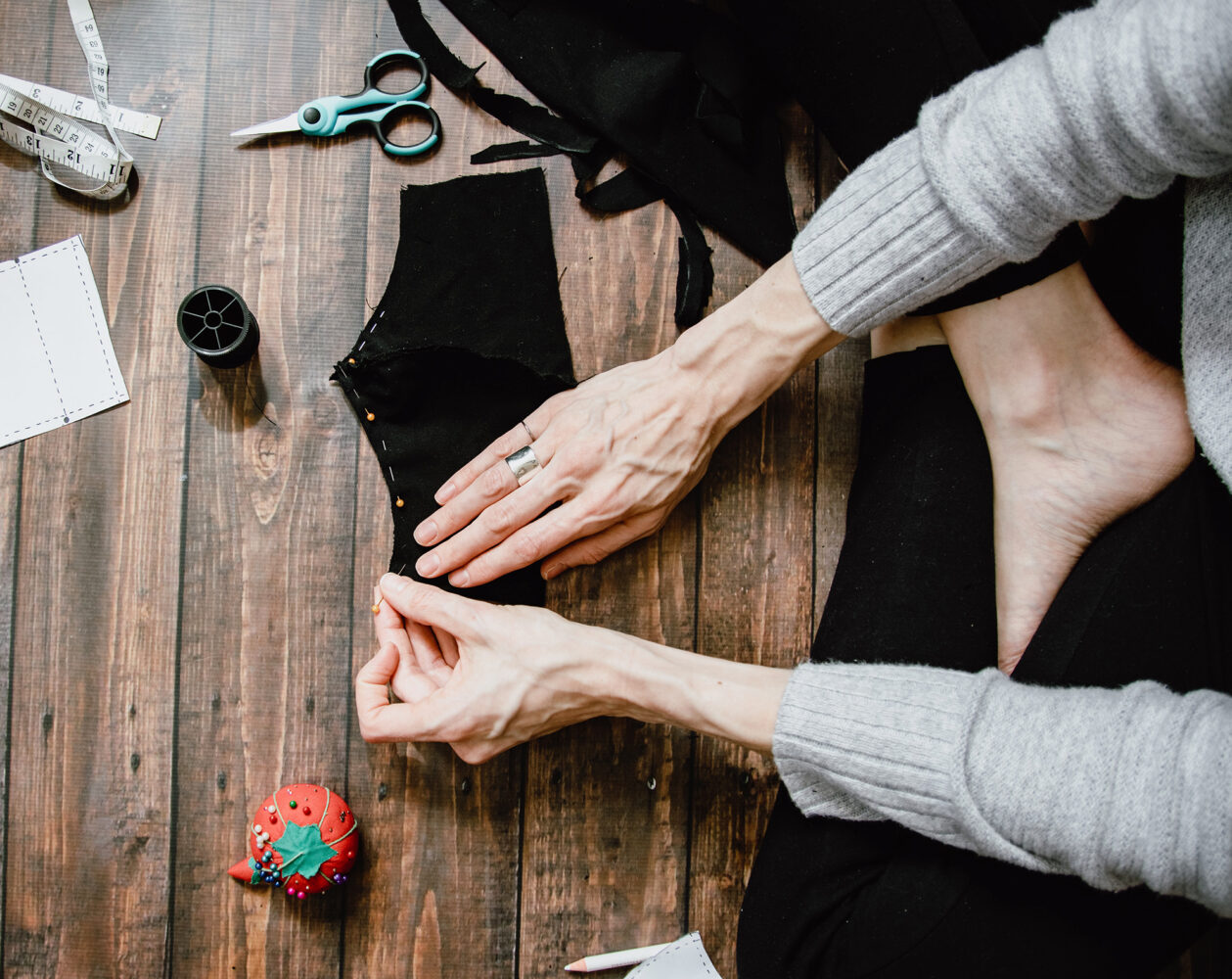 Welcome to nähen !
nähen (pronounced [nɛːən]) was first born from a love story! Then a mixture of several know-how for French manufacturing. We are a small independent company, started from scratch a few years ago. 'Started from scratch' is an always abstract concept that does not mean much. For us, that meant: no investors, self-financing and step-by-step growth. In other words, no one is hiding behind nähen and we are two co-pilots on board.
Come, we tell you a little more.
Made in France, in our own workshop
All products are made in our own workshop. We are a 'manufacturer brand' because we offer products made by us. For this, our methods are both artisanal (small quantities, hand-made, etc.) and industrial. Personalization is a complex job to put in place to make it viable. Each of our products is different: the color, the typo, the embroidery. We have therefore developed methods to be able to customize a large number of different products in a row. It is thanks to these methods and the internalization of our manufacturing process that we can now offer very fast lead times. Your orders are prepared in 3 working days maximum, because everything is done at home by our great team!
How we work, reflecting our commitments
We work with OEKO-TEX certified washed linen (the linen is woven in Lithuania and it is European fibers). OEKO-TEX® Standard 100 is a textile label that certifies control at each stage of processing: raw materials, yarns, dyeing. It does not contain materials that are harmful to health and the environment.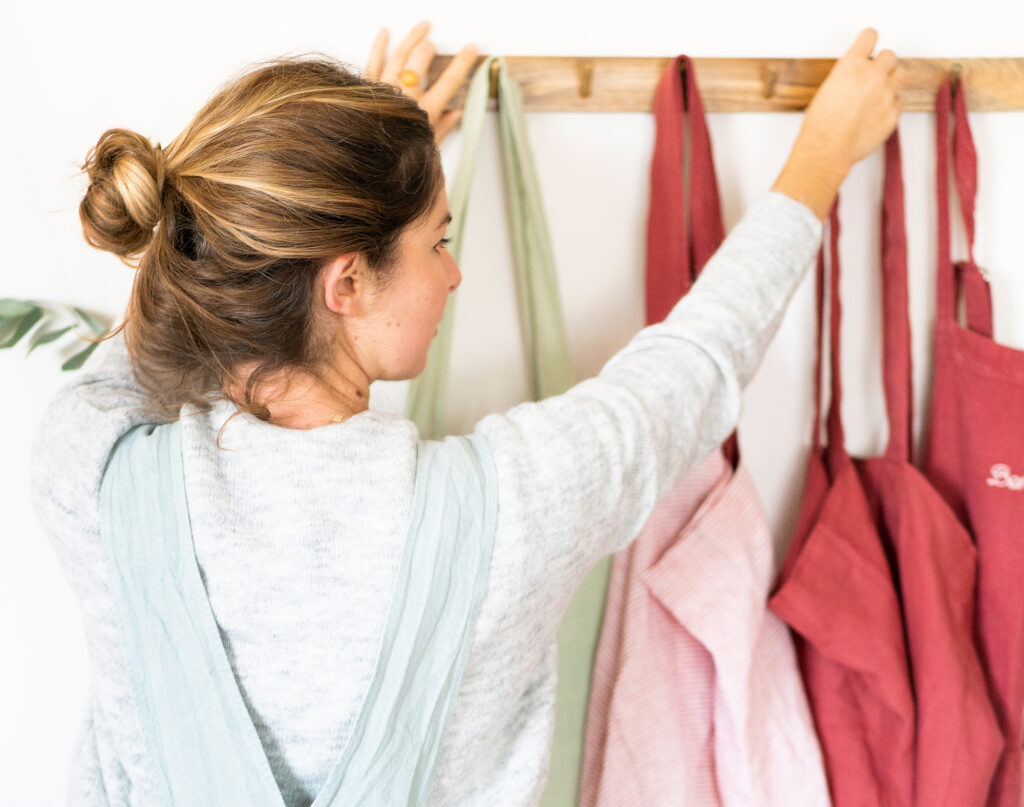 Team work
At nähen we are now 5. Our team is on a long contract, no trainees except very exceptionally to introduce our company. We rely on long-term recruitment, with a training system that allows different profiles to immerse themselves in our workshop and learn our manufacturing and operating methods. Today we have a small, solid team that manufactures, embroiders, packs and takes care of your orders with the utmost care.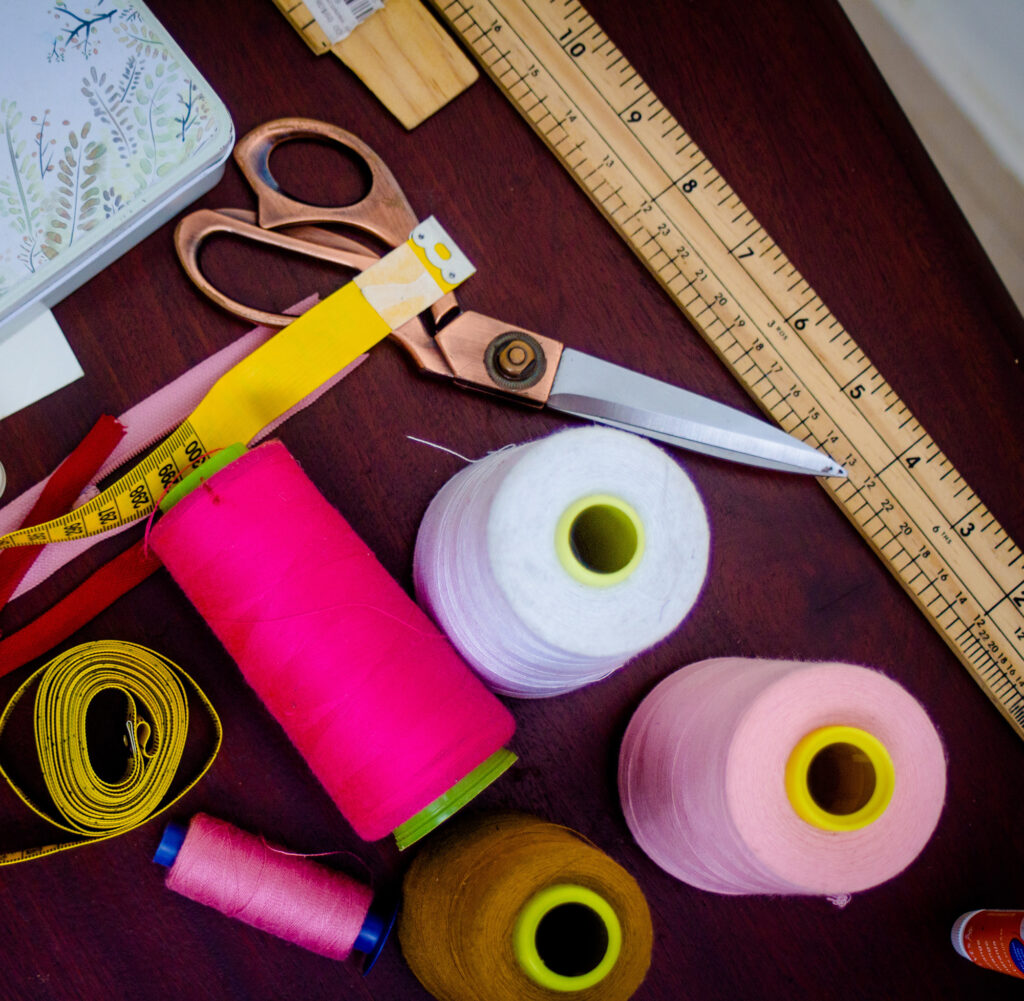 Our new workshop in Lozère
Last February, we left the Paris region to set up our workshop in the Cévennes, in Lozère. Change life, offer a better working environment to our team, develop our small family business in a sustainable place: these were our wishes for the future.
We will tell you about this in a future article, what do you say?
Write us a comment, we will be happy to read your feedback.